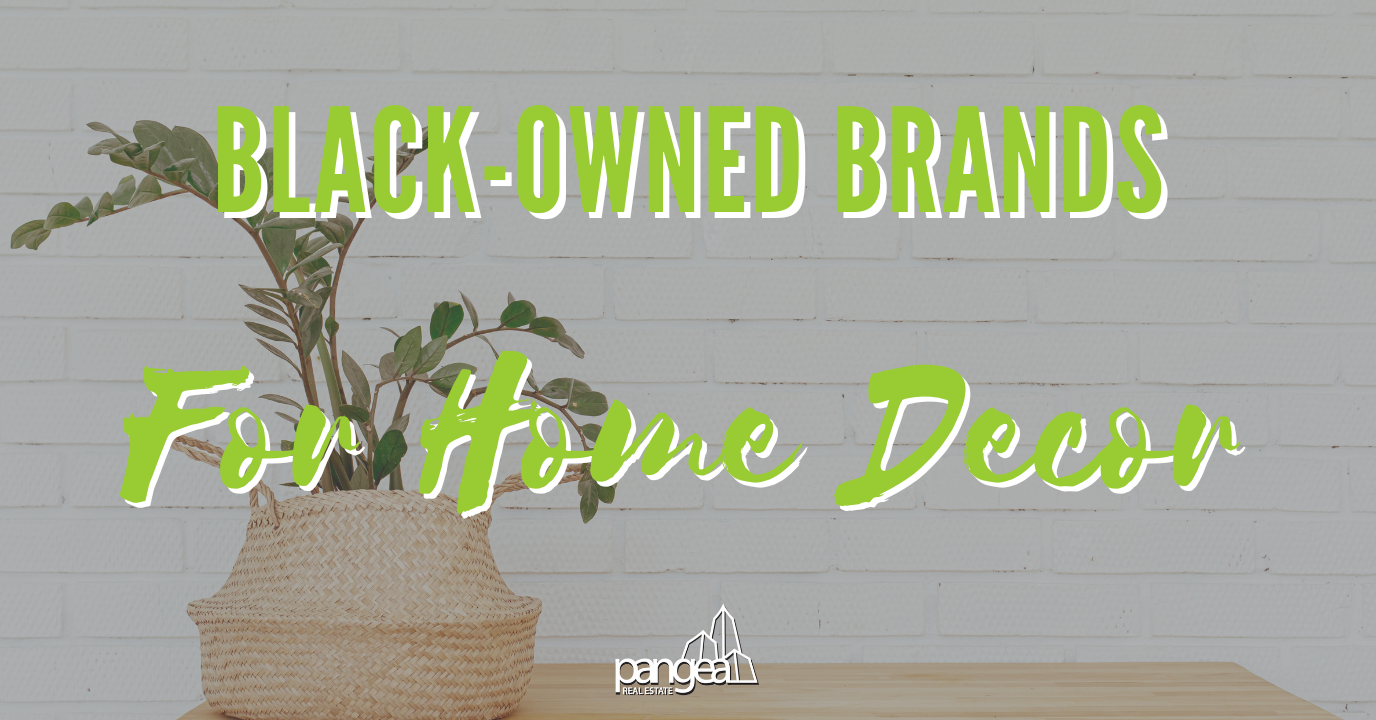 You just got a new apartment and it's time for the most fun part – the decorations! Decorating is key to ensuring your new place feels like a home. This is where you'll spend most of your time so you want to keep it clean, cozy, and well decorated. You want to be able to look forward to coming home. There are many places where you can find decor items such as Target, At Home, Home Goods, or Ikea but highlighted in this blog post is a list of black-owned companies that sell decor that will have your guests asking "OMG where did you buy that?" or "Can you help me decorate my home, too. Yours looks so good!"
Jugalow
Founded by Justina Blakeney
They feature a wide array of beautiful and colorful, boho-chic home decor – wallpapers, bed and bath, art, bedding, pillows, mirror, plants, and more.

Smard Art
Founded by Sylvine
Smard art sells artwork and prints that feature mostly Black women as her muse.

The Black Home
Founded by Neffi Walker
The Black Home is a celebration of Black artistry. They feature kitchen/dining, candles, art, and more.

Lolly Lolly Ceramics
Founded by Lalese Stamps
Focuses on handmade items that are very unique but functional. Lolly Lolly Ceramics features mugs and more.

Goodee
Founded by Byron and Dexter Peart
Goodee is a marketplace that values and believes in "good design, good people, and good impact." They create items that are ethically made and designed to last. They have it all, outdoor home essentials, kids' furniture, lighting, pillows, dining, etc.

Wreath and Company
Founded by Aquita Lagrone
Wreath & Company creates handmade wreaths, home decor, and candles. They pride themselves on high-quality handmade items. They have something for every occasion.

AphroChic
Founded by Jeanine Hays and Bryan Mason
The brand is a "celebration of the history, culture, and creativity of the African diaspora, weaving new narratives through design." They sell pillows, rugs, lighting, and more.

Edloe Finch
Founded by Darryl and Jessica
They offer chic modern furniture that will fit every need. They have it all – sofas, dining, tables, chairs, etc.

Linoto
Founded by Jason Evege
Linoto prides itself on high-quality products. Each item is made at their workshop in New York. They feature 100% linen bed, bath, kitchen/dining, and more.

Blue Skye's & Co.
Founded by Ashley and her daughter, Aubrey Skye
They have hand-poured coconut wax candles with wooden wicks. They also use 100% natural essential oils. Vegan and cruelty-free.