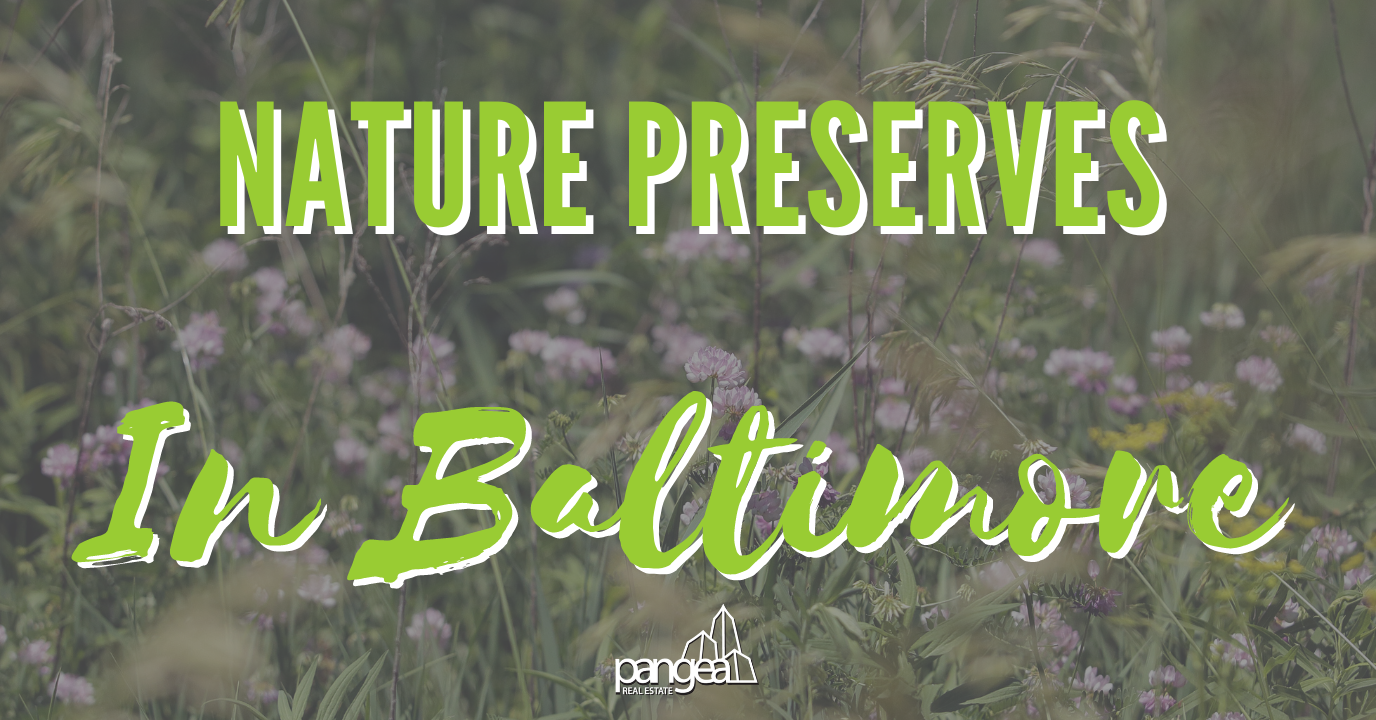 by Archie Lawhorne
There are plenty of nature preserves all over Maryland and the nearby mid-Atlantic area, all within a driving distance from Baltimore. These outdoor gems will satisfy your wanderlust, and all you need to do is gather your sundresses and shorts and enjoy the fresh breath of fresh air away from the hectic city life. Set your sights a little bit closer to home and learn about various attractions you can explore in a day's trip.
If you're new in the state, there are various luxury multifamily apartments in Baltimore you can check out before exploring nearby areas. Immerse yourself in these captivating nature preserves near Baltimore, Maryland, for an exciting summer day's trip!
Kickstart Your Summer by Exploring Fun, Kid-Friendly Activities at Hershey Park
Hershey Park is one of the most incredible destinations, notable for its family-friendly theme that will make you embrace your inner childhood. The Hershey Park was opened in 1906 to function as a leisure park for chocolate company employees, and since then, the park has continued to be a highlight attraction for everyone. It features some fun and quirky adventures with many attractions you can explore as a family.
Features and Attractions
Hershey Park is located on the East Coast and features over 70 attractions, including a water park, several adrenaline-fueling roller coasters, innovative restaurants, ice cream parlors, family-friendly rides, and various entertainment attractions.
The park's main feature is the Boardwalk, which features a children's area, a tidal wave pool, and several water-themed rides like the "Bayside Pier" and "Sandcastle Cove."
When you visit Hershey Park, you also get access to ZooAmerica, where you'll discover over 900 animals, and Hershey's Chocolate Town, where you'll experience thrilling coasters and rides. Also, you can opt to take a break from the action-packed water rides by exploring various exciting performances that are often organized throughout the park.
Distance from Baltimore: 90.1 miles, approximately one and a half hours
Entrance fee: (current fee)
Free for kids under two years of age
$56.95 per person
$44.95 per day for groups of 20 or more people
Spend Time at Rehoboth Beach and Enjoy the Airy, Fun Summer Weather
Rehoboth Beach is located along the Delaware Shores. The beach is famous for its award-winning Boardwalk, finest restaurants, fantastic hotels, and amusements. Rehoboth is dubbed the "America's Summer Capital," and it's no wonder the beach is popular with summer holidaymakers from different parts of the world. Apart from the relaxing blue sky over the seashore, there are several fun things to do on a summer day's trip to Rehoboth Beach.
Features and Attractions
The most outstanding feature of the Delaware town's beach is the Boardwalk featuring many historic hotels, fine dining restaurants, and tax-free shopping centers. Rehoboth Beach features about 30 miles of the Delaware coastline alongside several passive park areas with a family-friendly atmosphere.
You'll enjoy exploring various nature-based activities such as scenic state parks, nature cruises, walking trails, paddle boarding, kayaking, ferry rides, and exploring the water edge. You can indulge in the delicious fresh seafood, oysters, and nostalgic boardwalk fare.
Distance from Baltimore: 119 miles, about two and a half hours drive
Entrance fee: None
Explore Various Gems at Gunpowder Falls State Park
Gunpowder Falls State Park is a huge park divided into six non-contiguous sections. Though it's open throughout the year except on state holidays and weekends, the park is best when visited in warmer months so that you make the best of the park's amenities.
Features and Attractions
The Gunpowder Falls State Park is home to more than 120 miles of nature trails for running, biking, hiking, horseback riding, and jogging. The park also features cross-country skiing alongside facilities for tubing, kayaking, fishing, picnicking, canoeing, hunting, and other fun outdoor activities. Other amenities you'll get to explore are protected state wildlands and various historic sites.
There's also a beach and marina for swimming, boat renting, kayaking, and other activities. You can also explore the narrow corridors featuring different topography, ranging from steep, rugged slopes to tidal wetlands. The park is a family-friendly fun summer day trip destination, as you'll also get to enjoy picnic tables, concessions, and a children's playground.
Distance from Baltimore: About 16.6 miles, approximately 30 minutes drive from Baltimore
Entrance fee: $3 – $5
Contact for reservations: 410-592-2897​
Enjoy the Rejuvenating Natural Outdoor Activities at Loch Raven Reservoir
Enjoy a summer day's trip to Loch Raven Reservoir, approximately an hour from Baltimore. If you're looking for a calming picnic away from the bustling and hectic atmosphere of the city, this is a perfect place to explore.
Features and Attractions
Loch Raven Reservoir features about 50-70 miles of outstanding hiking trails. You'll get to explore hiking trails, including the 8 km long Loch Raven Reservoir Loop, which is excellent for cycling, hiking, trekking, and running.
Distance from Baltimore: 18.8 miles, approximately 30 minutes drive
Entrance fee: None
Explore the Sandy Point State Park
The Sandy State Park is located on the Chesapeake Bay, and it features an extensive coastline where you can enjoy several outdoor fun activities such as beach exploring. The park is a recreational area, excellent for a summer day's trip from Baltimore.
Features and Attractions
Sandy Point State Park offers outstanding sightseeing opportunities. Several outdoor recreation activities in Sandy Point State Park include strolling on the Chesapeake Bay, hiking, and fishing. If you prefer picnics, you can order a meal from the various food concessions around and enjoy the summer air in any of the picnic pavilions around.
After a hot day, you can cool off in designated areas with shower facilities and restrooms. Lastly, your day trip is not complete without strolling on the bridge to Kent Island as you enjoy the stunning views!
Distance from Baltimore: 37.8 miles, about 40 minutes drive
Entrance fee: $5 for residents and $6 for anyone from out of state
Finally
Are you considering relocating to Baltimore or its neighborhoods? There are plenty of fun activities to discover and explore in summer near Baltimore, and it's no surprise that you'll love what the area has to offer. Pangea has made it easier to find a place, all with a simple search listing. You can also contact us today to apply for an apartment to rent in Baltimore.