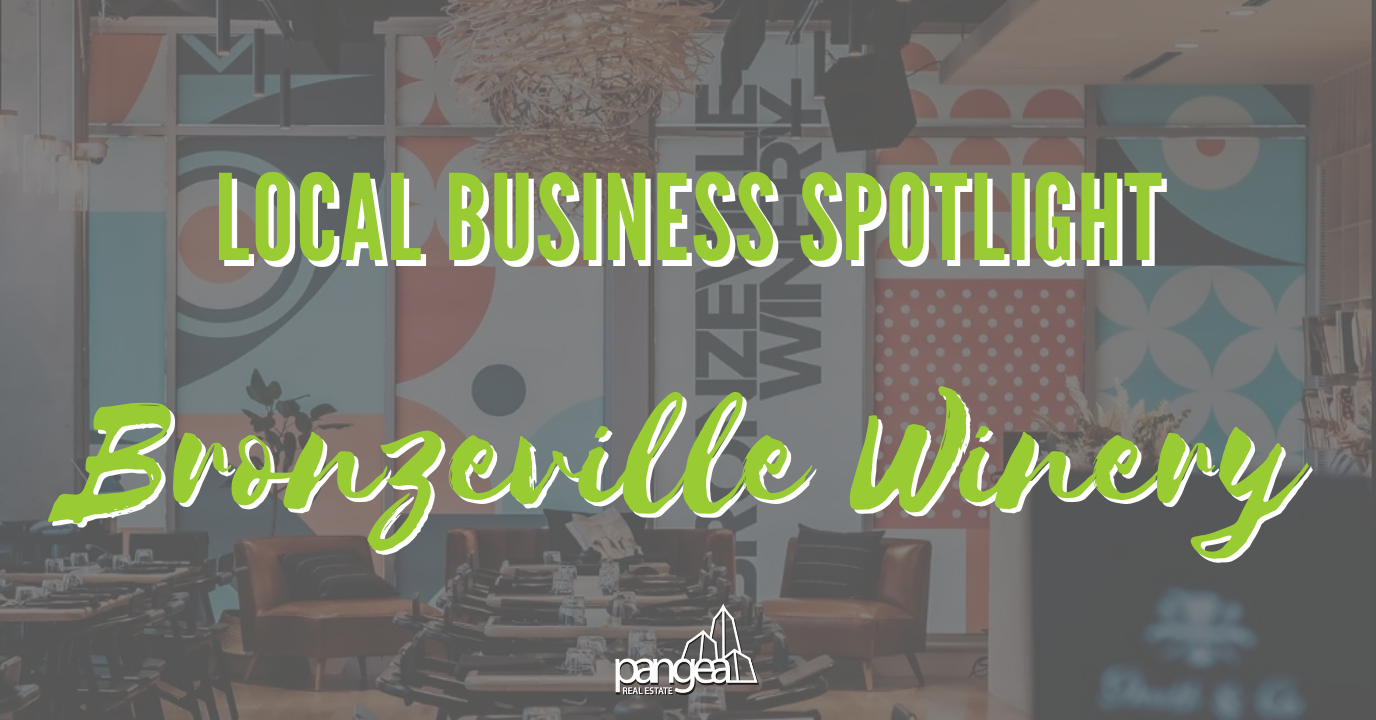 Background image courtesy of Bronzeville Winery's website.
Bronzeville Winery is located in the Bronzeville neighborhood on 4420 S. Cottage Grove Ave, Chicago, IL. and recently opened this year in April. The winery is part of the 4400 Grove development that is set to hold space for businesses and housing.
Eric Williams, the founder, and owner of Silver Room located in Hyde Park worked alongside Cellia Cuff, founder of The Nascent Group, to bring Bronzeville Winery to life.
I had the pleasure of visiting the restaurant and I will start by saying 10/10 recommend!
Upon entering the restaurant, you're met with a lively ambiance and decor that can be described as afro-chic with beautiful wood paneling and unique light fixtures. The dimly lit room space gives off a warm and welcoming vibe. Perfect for any occasion whether it be a girls/guy's night out, date night, a lunch dinner, a business outing, or even a solo date.
Now, let's talk about the food. Have you ever heard of watermelon steak? I hadn't before Bronzeville Winery. Although I didn't try it – if you check out their google reviews, people love it. However, I did try the fried shrimp that I saw in many reviews. They were amazing, crunchy, jumbo shrimp that are packed with flavor. Please make sure you order those – you won't be disappointed. I also had the seafood gnocchi which was also delicious and filling. It has scallops and shrimp with an alfredo-like sauce. Additionally, I tried the mussels – also very tasty! Other items on the menu include a salmon dish, wagyu burger, vegan burger, a list of appetizers, and desserts. For those that are 21+, Bronzeville Winery also developed a wine flight that features all Black-Owned wines. Their wine list is curated by one of the few Black sommeliers in the U.S, Derrick Westbrook, and the cocktail list is curated by mixologist, Ian Julian.
I also want to mention that the service was great. I was seated right away and had great convos with the server as well as one of the managers! They were both so kind and made sure the experience was a great one.
Overall, I enjoyed my visit to Bronzewille Winery and hope you do too! – I've already been back for seconds!