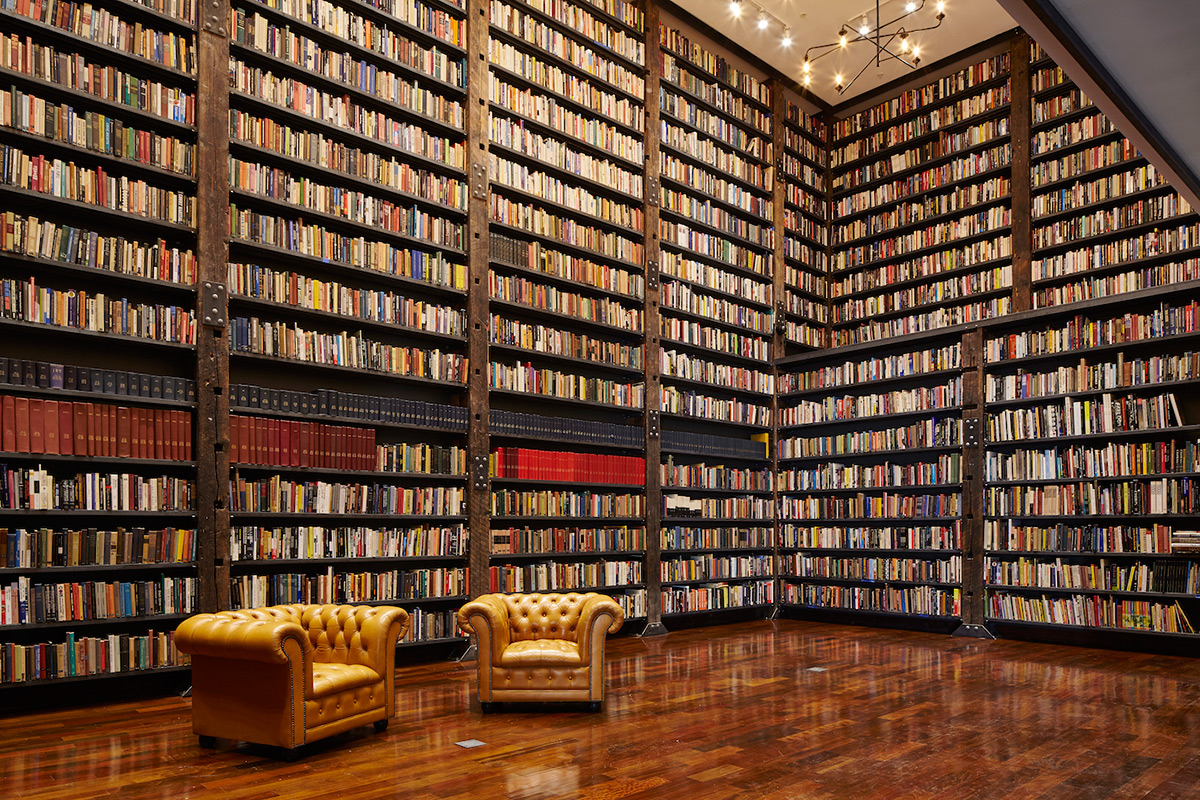 Tom Harris © Hedrich Blessing. Courtesy of Rebuild Foundation.
The Stony Island Arts Bank is a piece of Chicago history located in the Greater Grand Crossing/South Shore community. The building was built in 1923 and was originally a community savings bank, but after becoming vacant in the 1980s, the building sold for only $1 in 2012. In 2015, the Stony Island Arts Bank was born with great thanks to Theaster Gates, founder of the Rebuild Foundation, "an artist-led, community-based platform for art, cultural development, and neighborhood transformation.
Today, the Stony Island Arts Bank is home to the Rebuild Foundation's archives and collections. This beautiful space also serves as an art gallery, library, and community center that hosts various events.
Some historical collections at Stony Arts Bank include:
A collection of books and periodicals donated by the Johnson Publishing Company

The personal vinyl collection of Frankie Knuckles

The Edward J. Williams Collection – a collection of 4000 artifacts representing historical documentation and reflections on the Black experience in America
To learn more about Stony Island Arts Bank and the Rebuild Foundation, visit https://www.rebuild-foundation.org/.