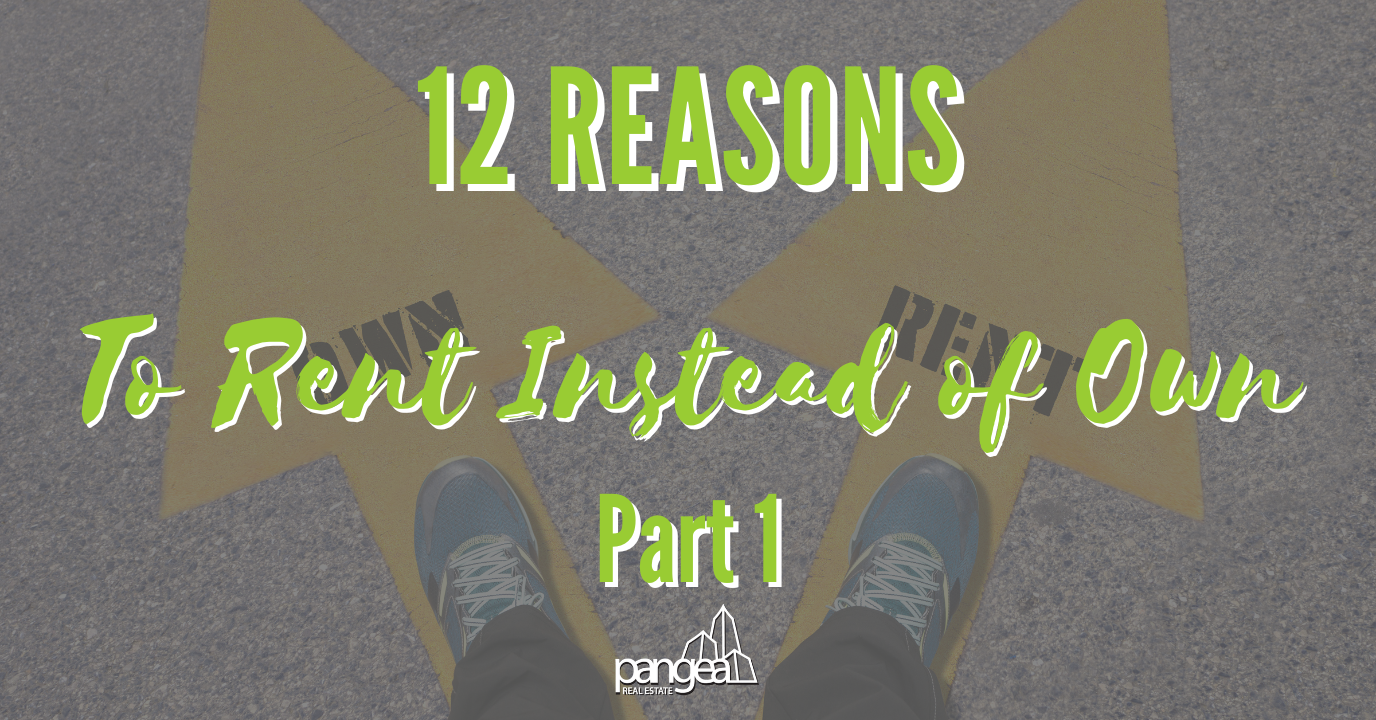 By Matt Mitchum
Should you be looking for a house to rent or buy this year? For renters who are considering their next housing move, this is an important question to ask. Each year, the local housing market changes and your savings may get a little deeper. Once you have enough to put down on a starter house, however, the next question is whether buying this year is a good investment or if it's better for your finances, comfort, and future to rent instead of own.
In fact, some people choose to rent for their entire lives simply for the perks.
Top rent or buy a house is a matter of timing, lifestyle, and the current state of the market; and it's not always the right time to buy even when your finances could be ready to make the move. Sound unfamiliar? We know. The average real estate advice tends to push every reader and resident toward the "glorious" future of homeownership. It's better to buy, you hear again and again. But really, there are many personal, local, lifestyle, and market-related reasons to rent – especially in a real estate market that is still reeling in the aftermath of recent major events.
Today, Pangea Real Estate is diving into the many reasons you might choose to rent instead of buy a house this year.
What to Consider in Renting vs Buying a Home
Affordability: Monthly expenses vs income
Size and Quality: How much house for the money
Lifestyle and Comfort: How comfortably you live and housing perks
Financial Timing: Ready savings vs reasonable housing prices
Location: Finding homes near your schools, jobs, and community
Relocation Flexibility
1) More Home For Your Money
In almost any city, compare the monthly and yearly costs of rent vs mortgage. In the same price range, owned homes will typically have a smaller floor plan and fewer amenities. People who have been renting for years will often take a step down in both size and quality of home when buying a starter home. Why? It's all about the economy of scale. This is even more true when you consider annual property maintenance, like roof repairs and HVAC care, and repairing storm damage.
An apartment or townhouse row combines the costs of ownership for several homes per building. Because the landlord covers property and maintenance costs from their budget – and that budget is covered by multiple family's rent – each renter can afford a more spacious home than they could buy for the same monthly or yearly cost.
2) The Perks of Apartment Amenities
Then there's the matter of amenities. Millions of Americans (and people across the world) chose to rent just for the convenience of a pool, playground, laundry, and other perks that they don't have to pay for or maintain for themselves. All just a few steps or an elevator ride from your front door.
For many, the deciding amenity is the fitness room. Just a few workout machines require thousands of dollars in investment and quite a few square feet of floor space. Most people – homeowners included, just can't afford to build a home gym of the size and quality that you'll find in even a small apartment fitness room. Your gym is inside the building where you live, and no membership fee is required.
3) Resident Programs and Holiday Parties
Apartment communities also have the benefit of resident resources and programs and community events. Most apartment management teams like to put together a safe Halloween celebration for the kids and a music-fueled snack fest for the grownups, and an annual Holiday party is favorite tradition. Some communities also have summer programs, picnic barbecues, and poolside parties.
Depending on your property management team, there might even be beneficial resident programs ranging from yoga classes on the lawn to after-school programs. Choosing an apartment with a community and resident programs that you enjoy is an important part of finding the right rental. Attending the holiday parties, of course, is just a fun way to meet your neighbors.
4) On-Demand Maintenance vs Out-of-Pocket Repairs
Renting your home also comes with the convenience and cost-savings of on-demand maintenance. Landlords are legally obligated to provide timely repairs for all essential elements of your house, from the washing machine to the wobbly stair rail. A well-managed property makes it easy to report your need for repairs and maintenance and to have those taken care of swiftly at no cost to you. You also don't have to worry about any building-level maintenance like roof repair, storm damage repairs, lawn care.
Owning a home, on the other hand, places the full responsibility and expenses for property maintenance on the homeowner. You'll be calling and paying the plumber if a leak, handling roof repairs after a storm, and taking care of the cost of routine annual maintenance that a landlord typically covers.
5) The Flexibility to Relocate Each Year
The ability to move around is another reason many choose to rent rather than own a house. You can spend your life living in many different cities and stay adaptive in response to your life, your career, or the needs of your family. Live one year in a Chicago apartment, experiencing the historic Windy City in all it's glory. Follow your career to Indianapolis, or explore apartments in Baltimore and immerse yourself in the incredible local culture. You can build a residential resume, getting to know every corner of the country, or start a simple journey to find the state with your favorite climate and local vistas.
If your family is scattered over several cities, renting makes it possible to be there for them without a house to tie you down. If you're a footloose free spirit, you can let the wind carry you to your next lease. Renting ensures you'll have a safe home-base for each year's adventures without putting down roots with house. Following your career, your heart, or just looking for a state you're not allergic to, renting gives you that mobile flexibility with a new lease every year.
6) Location, Location, Location: Living At the Heart of Your Community
Choosing apartment or townhouse living also gives you more access to the best locations in every city. If you're not about to buy a million-dollar condo, (ie: most people), then life downtown and within walking distance of even small city centers tends to be focused around apartments. A great apartment near your work, school, favorite shopping, or your favorite natural park is a truly rewarding place to live.
If you are one of the millions of people who don't drive, or someone who prefers to walk or bike, renting makes it far easier to secure a home right in the center of all your favorite and most-frequented places. Don't have favorite places yet? Renting an apartment or townhouse in the heart of a community ensures that you'll soon discover every great lunch diner and hidden little bookshop near your new home.
[Continued in Part 2]