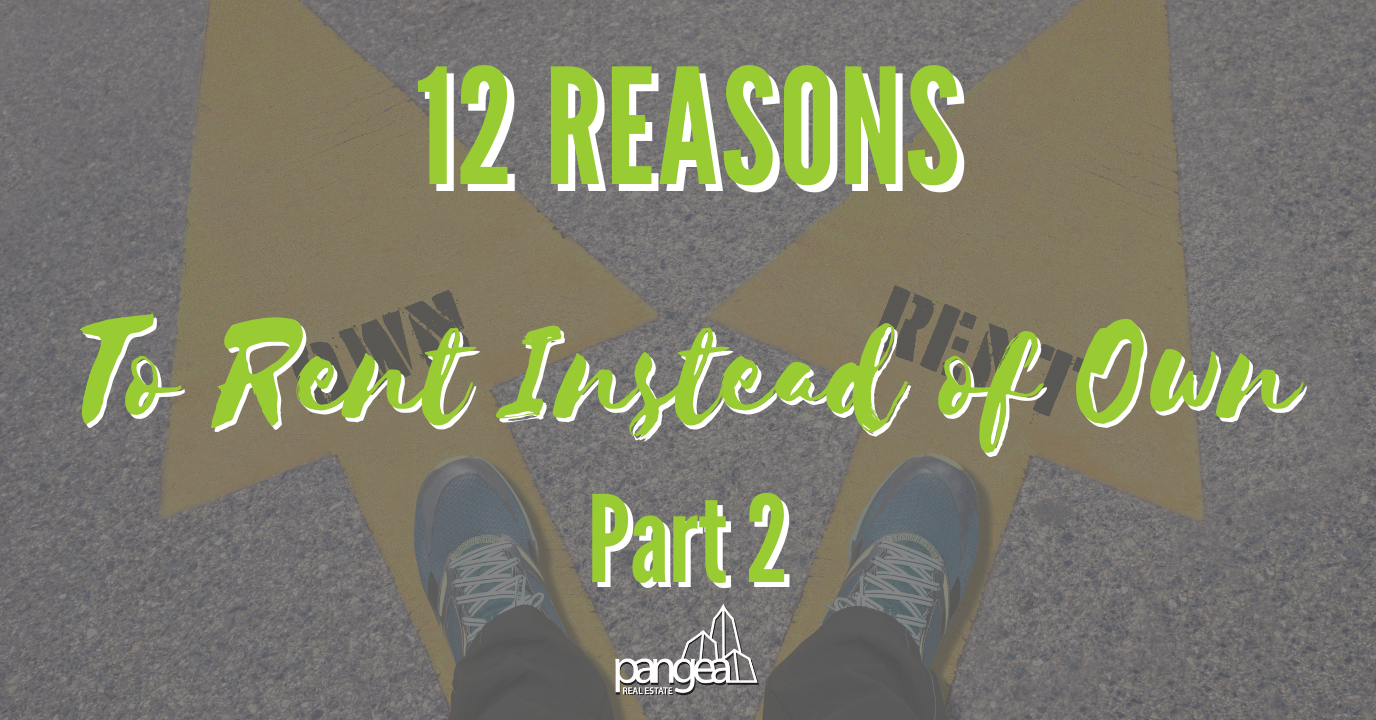 By Matt Mitchum
[Continued from Part 1]
7) Unstated Costs of Owning a Home
Owning a home isn't actually "rent-free". You just pay in more complicated ways. There are a lot of homeowner expenses that are rarely discussed in the same conversation as whether you should buy a house. What are some of the unstated costs of owning a home?
Escrow and Closing Costs

Did you know there's a downpayment before your downpayment? This is called Escrow, and it's 2% of your bid down initially just to start negotiating. If you break off and don't buy, the seller takes the cash.

0.5% – 2.5% Property Tax

Get ready for a monthly property tax on the home, along with all other property owners. The US average property tax is about 1%, but it varies by state. Alabama's property tax is 0.41%, but the property tax in Illinois is 2.27% of your home's assayed value every year.

1% Property Tax

In addition, you should plan to save and spend 1% of the home's value in maintenance every year. What doesn't get spent on roof and HVAC car should be held back for the next major appliance replacement or storm damage.

HOA or Lot Fees

If your home is in an HOA, you'll be paying an HOA fee for the local playground and pool. If it's in a trailer or RV park, you'll pay rent on the lot.
Renting wraps all that up into a simple rent payment, plus any utilities that are not included. Homeownership starts with mortgage and utilities and the expenses can grow from there.
8) The Meteoric Rise of Home Prices in the Post-Pandemic Market
If you've looked at home prices recently, you may be thinking twice about buying on the market alone. The post-pandemic housing market went crazy, and has yet to restore the correct balance between home values and buyer agency. To understand why home prices are so incredibly high right now, and why it's a good idea to wait a year or two before buying, let's take a quick look at the recent past.
Why are home prices so high in 2022?
The housing shortage started before the pandemic, but no one quite realized how short we were (and more people were living in groups) until the pandemic lockdowns instantly brought it to a head. Suddenly, big families, roommate clusters, and multi-nuclear households were too cramped when all locked inside together. People who were sent home to work remotely also discovered they didn't have room for a home office.
So everyone wants a house but no one can leave the house. As soon as quarantine lifts a little – just a little – the housing market explodes. Buyers shopping remotely empowered by virtual tours hit the limited seller-market like a storm. This caused competition for the already short market and a realization that there aren't enough homes for everyone to live in a quarantine-comfy fashion. Bidding wars ensue, and home prices are driven up as eager buyers try to out-price each other.
The market is still cooling down from that frenzy. The good news is that new homes and apartments are being built en-masse, and in a few years the market may be a much more welcoming place for new home buyers. A hot and cooling market is the wrong time to buy a house. Renting right now will allow you to find a house that is priced appropriately for its value and will increase in value over time.
9) The Currently Increasing Mortgage Interest Rate
To drop a cherry on top of the housing price issue, mortgage rates are also going up. This means paying more money for less house, because the bank will be taking a bigger slice. Right now, it's not clear where interest rates are going to wind up after dipping to record lows during the pandemic and rapidly sliding upward over the last seven months.
The one thing we do know is that mortgage rates are on the rise in response to recession-prevention measures from the Fed. Once the post-pandemic economy finishes recovering from the ripple effects caused, we will also likely see a stabilization of the interest rates and predictable mortgage expenses.
10) Greater Design Options in Multi-Family Properties
If you're currently house-hunting, no doubt you are comparing everything from bedroom counts to window views. You may notice, in your live and virtual tours of apartments and homes, that multi-family buildings have far more design and architectural flexibility. You are more likely to find a beautiful balcony and large windows looking over the city in an apartment than you will in a single-family home. The choice between a corner unit or a snug center unit doesn't exist in suburban homes, either. Some love the cool sunken half-basement apartment, or the vertical slice of a cozy townhome.
11) Modern Resident Loyalty Rewards
Modern property management companies are also using software and the latest commercial tactics to make rental residence easy, and even fun. A tenant portal is a quick way to pay rent online and schedule repairs without a phone call. From there, however, the possibilities unfold. Pangea Real Estate is one of the few property management teams to take our tenant portal experience to the next level with loyalty rewards and member discounts just for being a great tenant and making use of the portal.
When property managers look out for their tenants, getting involved is actually rewarding. Find savings on everything from mattresses to dentist appointments to tickets for fun things to do around town. With a modern property manager, tenant software and perks have gotten pretty sweet.
12) Renting Strategies When You're Almost Ready to Buy
Lastly, we know that many people dream of eventually owning a home. Putting down roots can be a valuable part of your life. But almost every homeowner today first spends a few years renting, saving, and strategizing. If you're almost ready to buy a house, but have a few more financial or personal matters to wrap up (or are just waiting for the housing market to cool), then now is the perfect time for your runway rental strategy.
Look for an apartment in the city where you eventually plan to buy. Get to know the neighborhoods and shopping centers to discover where you most want to settle down. Then focus your lifestyle on savings, building up not just your downpayment but also a margin for negotiation, interest rate, escrow, and title checks. From your rented apartment, you can house-hunt in comfort, assured that you can renew your lease for as long as it takes to find the perfect house.
Why Rent Instead of Buy a Home? The Reasons are Yours
Why might you choose to rent this year instead of buy? Whether you enjoy the ability to live in a different city every year, enjoying the amenities and locations of great city apartments, or just biding your time until the housing market is ready for you, renting your home can be a very rewarding experience and is the smart choice for many this year.
Here at Pangea Real Estate, we are passionate about providing high-quality apartments in Chicago, Indianapolis, and Baltimore with responsive service, tenant portal perks, and great amenities. Contact us today if you're exploring apartments for an online application.