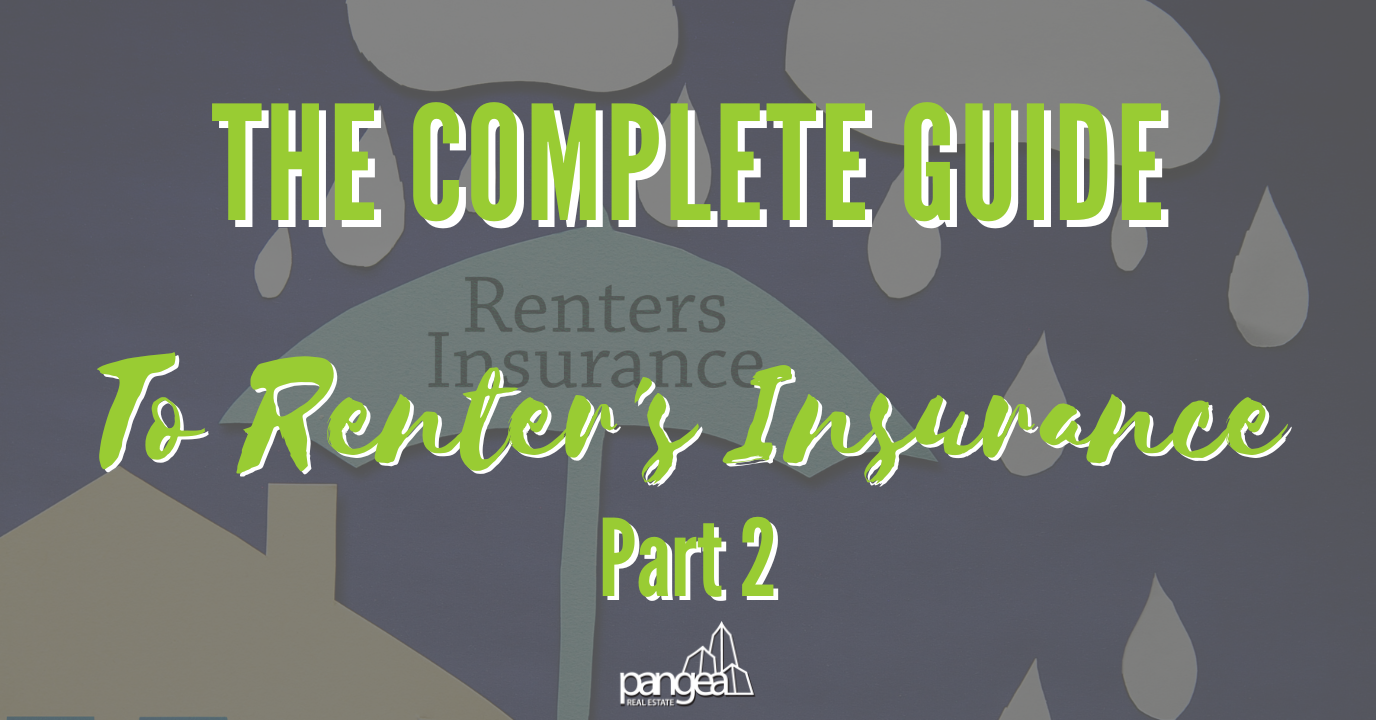 Navigating the ins and outs of renters insurance can seem complicated. That's why we at Pangea made this 4-part blog guide: to simplify things. You shouldn't be scared of renter's insurance. It's more affordable than homeowner's insurance and it protects your belongings. But what belongings are covered and when? What if you're traveling and your stuff gets stolen? Does it cover the unit? How does renter's insurance work?
In this week's blog, we're covering how you get renter's insurance as well as the ins and outs of determining your needs and choosing the right company and policy for you. Click here to read Part 1.
At Pangea, we believe in offering our residents all the apartment search tools they need to be successful in their apartment search. Whether you're searching for an apartment in Indianapolis, Baltimore, or Chicago, ours will make you feel at home right away. Your apartment search doesn't have to be stressful. When you come to Pangea, everything gets simplified. Continue reading to learn all you need to know about renter's insurance.
How Do You Get Renter's Insurance?
To get the renter's insurance you desire, you will need to complete a few steps.
Decide Your Insurance Needs
While applying for renter's insurance, you should organize and archive everything you own. For the expensive items, you should write the serial numbers. Doing so will protect you in the event you need to verify your ownership after they're stolen. If you want to be really organized, you can input the items into a spreadsheet with estimates of each item's value. These steps might seem like overkill, but they have some advantages.
To start, it's easy to underestimate the value of your belongings. This puts you at risk of underinsuring yourself. Archiving your items forces you to record the precise value of each so you know which renter's insurance policy fits your needs best.
You might have an antique lamp that you consider worth $200. Upon further inspection, you find out it's worth $1000 instead. You would never have found that out if you hadn't chosen to document your belongings. You might also underestimate the number of your items. The more of the item you have, the more you'll need to claim on your policy.
Also, if you plan to file a claim, documenting all of your items is one of the only ways you will be able to prove the value of your possessions. You should keep a backup copy of all your items outside your apartment in case your primary documents get destroyed.
Choose the Insurance Company
After you catalog all your items and determine the insurance amount, you'll need to choose a provider next. To find your company, conduct an internet search first. By doing so, you will be able to locate the most reputable insurance companies in your area.
You can also consult friends and family to see if they have any advice regarding their renter's insurance companies. If you use their advice, be sure to tell your insurance rep how you found them and if you have existing policies with them. Having these elements in play could make you eligible for family rates and package deals. Once you locate potential insurers, you should research the prospective company's ratings through various directories.
Apply for the Policy
After uncovering the pertinent details regarding your insurance policy, you need to start the application process. You might locate several companies that check all your boxes. Feel free to apply to all of them and determine which can offer the lowest rates and solid coverage.
Some companies might let you complete the process online. Others will want to speak to you on the phone to determine your eligibility and how much you qualify for. You typically won't have to meet with a representative in person to determine your coverage.
Determine the Policy
Applications are usually straightforward and they pertain to the type of apartment you live in, the year it was built, and the type of materials used for its construction. Ask your landlord to provide the pertinent information if you can't locate it on an apartment listing site.
There are two types of coverage available to renters. The first is actual cash value and the second is replacement cost. The actual cash value describes the amount of cash the insurance policy would have to pay for the item based on the property's worth at the time of damage or loss. This is the least expensive type of renter's insurance available. Replacement costs will pay the full amount of replacing items or property with new ones and it is more expensive than actual cash coverage.
Replacement cost is the more advisable insurance policy because it offers assurance you will receive the full price for a new model rather than the amount for its existing condition. Even though replacement cost insurance policies are a little more expensive, the difference in premium is typically negligible when weighed against the increase in coverage you receive.
You should also decide which deductible fits your financial situation. The lower your deductible, the higher your premiums. Deductibles operate this way because the lower your deductible is, the more money an insurance company has to pay to cover your claim. Raising your deductible can give you as much as a 25% reduction on your premium. You should consider how much you can afford to replace your items if you experience a major loss. After this, you can insure the difference. You can begin with a low deductible and increase it as needed later.
Pay for the Policy
Unlike its sibling (homeowners insurance), renters insurance is relatively inexpensive. The National Association of Insurance Commissioners estimates the average cost is around $15 per month, while they estimate homeowners insurance at around $75 per month. However, it's important to note that data varies depending on your state and the company you choose.
Renter's insurance can offer breaks if you reduce the risk to the insurer. For example, installing fire alarms, sprinkler systems, and deadbolts in your apartment can reduce your monthly premium or deductible. You can also receive a discount if you are an existing policyholder with the insurance company.
Lastly, you can reduce your insurance costs by paying your entire premium at once instead of in installments. If you can afford to pay annually, then you should. Insurance companies also add administrative fees for installments. If you pay monthly, some companies also require automatic withdrawal from a banking account.
Confirming Your Policy
Once you receive your policy in the mail, you will need to read it to make sure you understand the details of the coverage. You must confirm you understand any nonstandard additional coverage you purchased and you will have to double check your deductible and premium amounts are correct.
Keep an eye out for next week's blog where we'll go over some FAQs, specifics of liability protection, and key elements of renter's insurance.