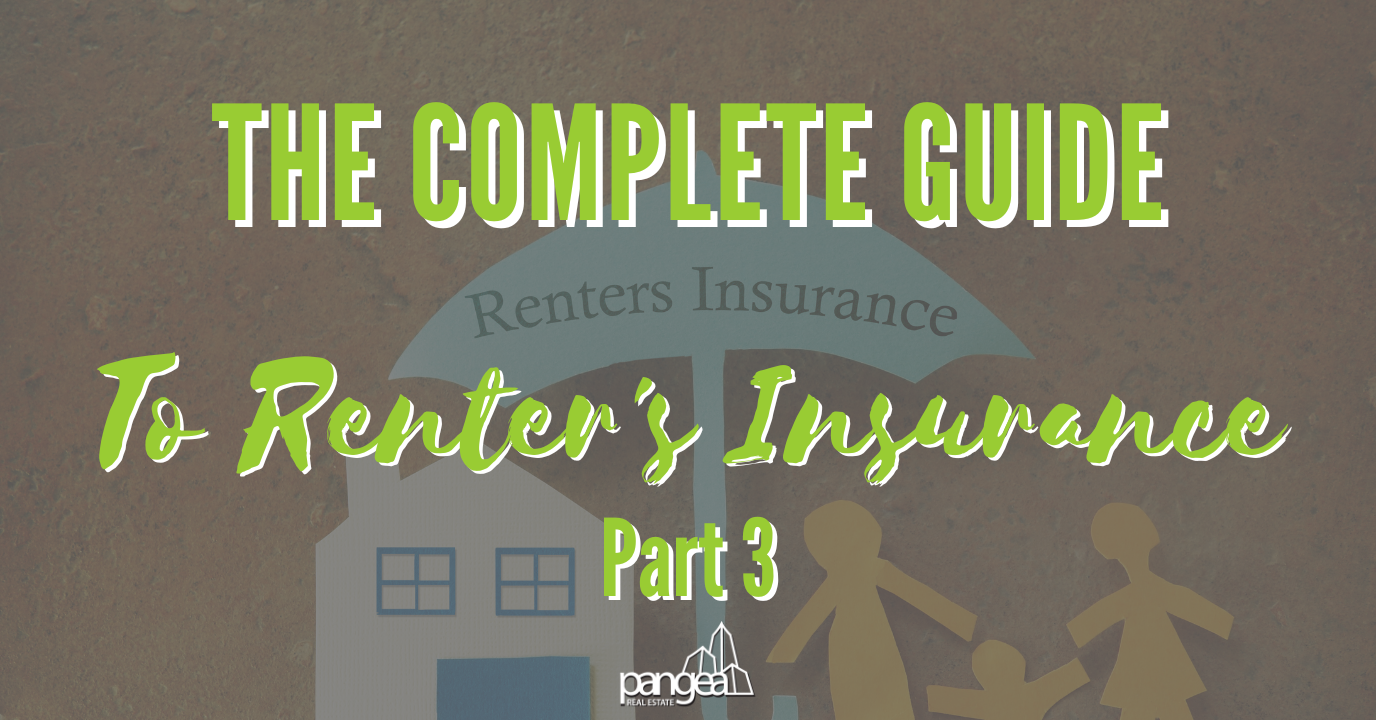 Navigating the ins and outs of renters insurance can seem complicated. That's why we at Pangea made this 4-part blog guide: to simplify things. You shouldn't be scared of renter's insurance. It's more affordable than homeowner's insurance and it protects your belongings. But what belongings are covered and when? What if you're traveling and your stuff gets stolen? Does it cover the unit? How does renter's insurance work?
In this week's blog, we're going over some FAQs, specifics of liability protection, and key elements of renter's insurance.
At Pangea, we believe in offering our residents all the apartment search tools they need to be successful in their apartment search. Whether you're searching for an apartment in Indianapolis, Baltimore, or Chicago, ours will make you feel at home right away. Your apartment search doesn't have to be stressful. When you come to Pangea, everything gets simplified. Continue reading to learn all you need to know about renter's insurance.
Renters Insurance FAQs
How Much Insurance Should I Purchase?
You should purchase enough insurance to cover all your belongings. This is why it's so critical to document all of your belongings. In the event of a burglary, fire, or other disaster, the easiest way to determine all of your items is to create an inventory that details your belongings with their estimated value.
Should I Choose Replacement Cost or Actual Cash Value Coverage?
Actual cash value policies include deductions for depreciations. This means that the insurance will only cover the cost of the item at the time you lose it. Replacement cost coverage is more expensive but it covers the original cost of the item.
What Disasters Are and Are Not Covered?
Renters insurance covers you from the following damages:
Fire or smoke
Lightning
Vandalism
Theft
Explosion
Windstorm
Some types of water damage
As with many homeowners policies, renters insurance rarely covers floods and earthquakes. You can receive flood coverage from the National Flood Insurance Program and a few private insurers. You can also receive earthquake insurance as a separate policy or add it as an endorsement on your renters policy.
What Is My Deductible and How Does It Operate?
Deductibles describe the amount of money you must pay before your insurance company pays. If you have a $1000 deductible, and you experience $4000 in damages, your insurance coverage will only pay for $3000 of your damages. You can typically find your deductible on the Declarations page of your policy and you will typically pay less on your deductible the higher your monthly premium.
Do I Need a Floater On My Policy?
Floaters are separate policies that give you additional coverage for more expensive belongings if they are lost or stolen. If you have expensive jewelry, furs, collectibles, sports equipment, and musical equipment, you should consider adding a floater to your policy. These items will protect you against future loss.
What If I am Traveling Or Away from Home?
Renter insurance policies often include an off-premises coverage, which means all your belongings outside your home are covered against the disasters listed in the policy. These off-premises coverages mean belongings outside your home are covered under the policy terms. This means that any property stolen from your hotel room while traveling would be covered.
Do I Have to Get Renters Insurance?
The answer to this question depends on the landlord. Landlords often want their tenants to carry liability coverage. You should read your lease and talk to your landlord to determine if renter's insurance is required or not. Some landlords will also prefer you carry a specific amount of renter's insurance.
What Happens If I Don't Have Renter's Insurance?
Opting out of renter's insurance in the event someone damages your personal belongings or someone gets hurt on your property will result in you having to pay out of pocket. You will also be responsible for your own legal defense if someone sues you. The cost of insurance in the short-term far outweighs the penalty of not having it in an emergency.
Specifics of Liability Protection
Do I Have Enough Liability Insurance?
You should make sure you have enough liability insurance on your policy to protect all of your material and financial assets in the event you face a lawsuit.
Umbrella Policies
Umbrella liability policies take effect after you reach the limit on an underlying liability coverage provided by your renters or auto policy. It also covers you for things such as libel and slander.
Key Elements of Renters Insurance
Displacement Coverage

One key element to understand about renters insurance is that it can cover damages if they are severe enough to make you leave your home. Most renters insurance policies reimburse you for all your hotel bills and restaurant receipts. Things go wrong in apartments every day. You shouldn't expect yours to be different. Having displacement coverage ensures that even if your apartment becomes uninhabitable, the insurance provider will take care of you.
Renter's Insurance Covers Theft Outside Your Home

Similar to personal property insurance, renter's insurance replaces items stolen from your home, such as bikes, luggage, and laptops. It will also cover the item regardless of where the theft takes place. Renters insurance covers the items no matter where they are in the world.
Affordability

One of the most attractive features of renter's insurance is that it's inexpensive. Policy rates vary according to state but you can typically receive decent coverage for around $15-$25.
Your Possessions and You Are Covered, Not Just Your Unit

Renter's insurance covers both you and your belongings. It doesn't cover your unit. This is great news if you are worried about a theft that occurs outside of the unit. However, if you have a roommate and their property gets stolen, your insurance won't cover it.
Keep an eye out for next week's blog, the last of the series, where we'll talk about making the most of your policy and understanding your benefits.