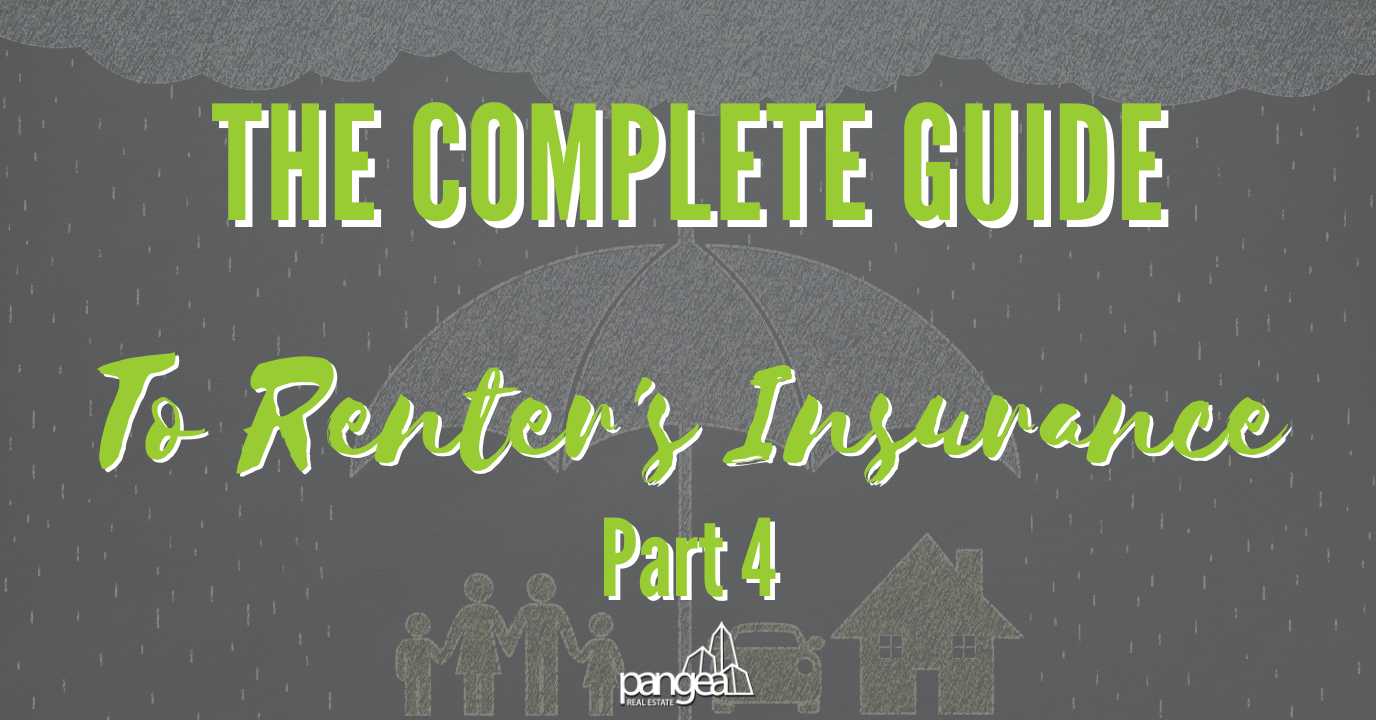 Navigating the ins and outs of renters insurance can seem complicated. That's why we at Pangea made this 4-part blog guide: to simplify things. You shouldn't be scared of renter's insurance. It's more affordable than homeowner's insurance and it protects your belongings. But what belongings are covered and when? What if you're traveling and your stuff gets stolen? Does it cover the unit? How does renter's insurance work?
In this week's blog, the last of the series, we're talking about making the most of your policy and understanding your benefits.
At Pangea, we believe in offering our residents all the apartment search tools they need to be successful in their apartment search. Whether you're searching for an apartment in Indianapolis, Baltimore, or Chicago, ours will make you feel at home right away. Your apartment search doesn't have to be stressful. When you come to Pangea, everything gets simplified. Continue reading to learn all you need to know about renter's insurance.
How to Make the Most Out of Your Renter's Insurance Policy
Maximize the Coverage for the Losses You Care About Most
Renter's insurance policies typically have limits for different kinds of property. For example, you might have a limit for your coverage on jewelry or stereo equipment. This might leave you worried about whether you are covered for all your items. The limits may not be enough to cover your items.
We spoke about choosing between replacement value and actual cash value. But you can choose to apply these to different items. Avoid buying a policy that taxes you and covers everything. Instead, you can buy a basic policy and purchase additional coverage for any risks you think are particularly damaging. You can also buy high-item coverage for especially costly items. Also, consider purchasing replacement value for items that depreciate quickly.
Try to Lower Your Premium
In addition to potentially lowering your premium by installing certain features such as deadbolts and smoke detectors, you can also try to tie in other types of insurance, such as car insurance onto your policy. This can potentially lower your rates.
Understand Your Benefits
A solid policy helps you with many expenses. They will be able to cover any losses you cause others property and they also might cover any emergency stays when something happens to your apartment. Regardless of the benefit, you should always keep your policy handy so you fully recognize all of the ins and outs it contains.
Bottom Line – A Complete Guide to Renter's Insurance
Renter's insurance is one of the easiest and most affordable ways to protect your belongings. Unlike homeowner's insurance, renter's insurance won't strain you financially and offers numerous perks such as coverage outside of the unit.
There are three types of renter's insurance and you should know the various coverages – as well as what is not covered – before you make a decision on your insurance provider. You should also ensure you catalog everything and document it in a safe location with a backup. Doing so will make it easier to validate your belongings once you file a claim.
At Pangea, we believe our residents deserve access to the resources that improve their knowledge and help them rent with confidence. We strive to develop a community at our properties and the resources we provide our tenants are part of that commitment.
If you're looking for a place to rent in Indianapolis, Baltimore, and Chicago, you've come to the right place. Contact us today to find your new home.