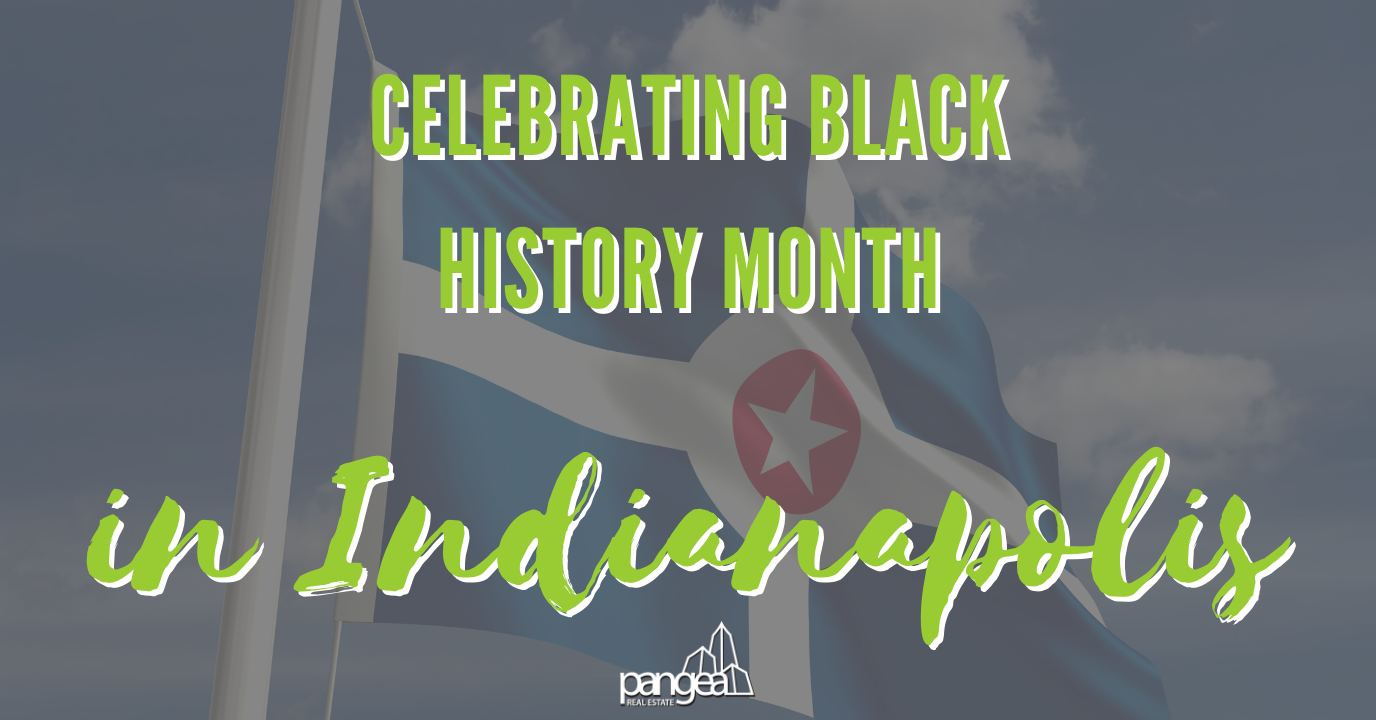 By Kenneth Freeman
In Indianapolis, there are several ways to observe black history month. So if you are looking for a way to participate in the celebrations, this post is for you.
Indy's flourishing black-owned business community significantly impacts the city's cultural and economic landscape. So, why not come together to recognize and appreciate their contributions?
To celebrate the rich history, culture, and contributions of the African American population in Indianapolis, we will highlight some of the top black-owned companies and events in this blog.
Why Black History Matters
Black history is essential to the development of our country and improves our comprehension of the present. To honor the enormous contributions and sacrifices made by African Americans, Black History Month is honored. It offers a chance to pause and consider the ongoing battle for justice and equality.
It is vital to comprehend the past to create a better tomorrow. By celebrating the achievements of Black people, we may inspire future generations to carry on the quest to build a more inclusive and just society.
By commemorating Black History Month, we can educate ourselves, support Black-owned businesses, and have important dialogues about race.
Activities Can You Do for Black History Month
If you're in Indianapolis, you can take several actions to keep this moment in your memory. Among them are some of the following:
Attend an event: Indianapolis has a variety of events that you can attend during Black History Month. From musical performances to historical tours, you can find something that fits your interests.
Visit a museum: Learn more about the history of Black Americans by visiting the Eiteljorg Museum or the Indiana State Museum. The Eiteljorg Museum houses a collection of Native American and Western art, whereas the Indiana State Museum features a display of the history of African Americans in Indiana.
Support Black-owned businesses: Black-owned businesses are an integral part of the Indianapolis community, and there are many ways to support them. Shop at local Black-owned stores, buy from Black-owned restaurants, and attend events hosted by Black-owned businesses.
Take a tour: Take a stroll around Indianapolis' historical streets, such as those in the Meridian-Kessler area, which historically housed several notable Black individuals. Alternately, visit the Indiana Avenue Cultural District, where many of the city's most well-known jazz musicians reside.
Read books: Reading about Black history and culture is beneficial. Numerous works examine the accomplishments and contributions of Black Americans throughout history.
Black-owned Restaurants in Indianapolis You Can Visit
In Indianapolis, a wide variety of meals are offered. During this Black History Month, think about supporting the city's restaurants run by Black people. The following restaurants are ones that you should try:
Rise and Dine: This breakfast and brunch spot serves classic dishes with a twist.
Yats: Visit YATS if you're in the mood for Creole-influenced food. Red beans, rice, gumbo, and jambalaya are all on the menu.
Soulfully Good Cafe: This restaurant offers comfort food in the South with a healthy spin. Catfish, fried chicken, and collard greens are all on the menu.
Mama's Kitchen: This family-run soul food restaurant serves dishes prepared at home.
Black-owned Shops and Retail Stores in Indianapolis You Can Visit
Indianapolis is the perfect location to shop and observe Black History Month because there are many black-owned businesses. Among the places you really must visit are:
Brown Girls Boutique: This women's fashion boutique offers a wide range of clothing and accessories from various designers.
Divine Elegance: High-quality and distinctive items are available in this lovely furniture and home décor store to help you transform your house into a home.
House of Zara: From contemporary clothing to striking jewelry, this women's fashion and accessory boutique has everything you need to look stunning.
Black Sheep Gift Shop: This distinctive store sells various products with Black themes, including clothes, literature, and artwork. You'll no doubt discover the ideal present for a friend or family member.
The Urban Chateau: To help you design your room, this home décor shop offers a wide selection of unique and fashionable items.
Black-owned Entertainment Venues in Indianapolis You Can Visit
The Indianapolis entertainment scene is well-known. Some popular Black-owned entertainment venues in Indianapolis include the following:
The Jazz Kitchen is a mainstay of the jazz community in Indianapolis.
The Hi-Fi: In Indianapolis, this location is well known for its live music and entertainment.
Black Violin: In this entertainment space, hip-hop beats are mixed with classical music to provide a distinctive experience.
Stepping Out Karaoke & Comedy Club: The club offers a lively atmosphere with live music, karaoke, and comedy shows.
The Comedy Sportz Theatre: It is one of Indianapolis' best venues for comedic performances.
The Best Accommodations for Your Indianapolis Trip
Black History Month is a time to honor the invaluable contributions of African Americans to US history and culture. Finding suitable lodging is essential for a memorable trip because tourists travel to Indianapolis to immerse themselves in the city's rich cultural attractions.
Luxury Hotels: Indulge in luxury at the Conrad Indianapolis or the JW Marriott Indianapolis, featuring top-notch amenities and unmatched comfort.
Boutique Hotels: For a more personal and cozy experience, opt for The Alexander or Le Meridien Indianapolis.
Budget-Friendly Options: If you're on a budget, check out the Red Roof Inn Indianapolis Downtown, offering affordable stays in prime locations.
Whether you're looking for luxury or affordability, Indianapolis offers a range of accommodations to suit your needs. Be sure to check out our list of Indianapolis apartments for exciting offers.
Embrace and Celebrate Black Culture in Indianapolis
There is no better city than Indianapolis to commemorate the contributions and accomplishments of African Americans in the United States during Black History Month.
If you're a current or potential resident, Indianapolis is the ideal city to celebrate Black History Month because of its rich cultural legacy and growing Black-owned companies.
Pangea is committed to assisting residents and businesses. To find out more about our dedication to the communities we serve, contact us today to learn more.
Keywords: Black History Month, Black-owned businesses, Indianapolis, Pangea Real Estate, apartments, townhomes, residents, culture, restaurants, shops, retail stores, entertainment venues