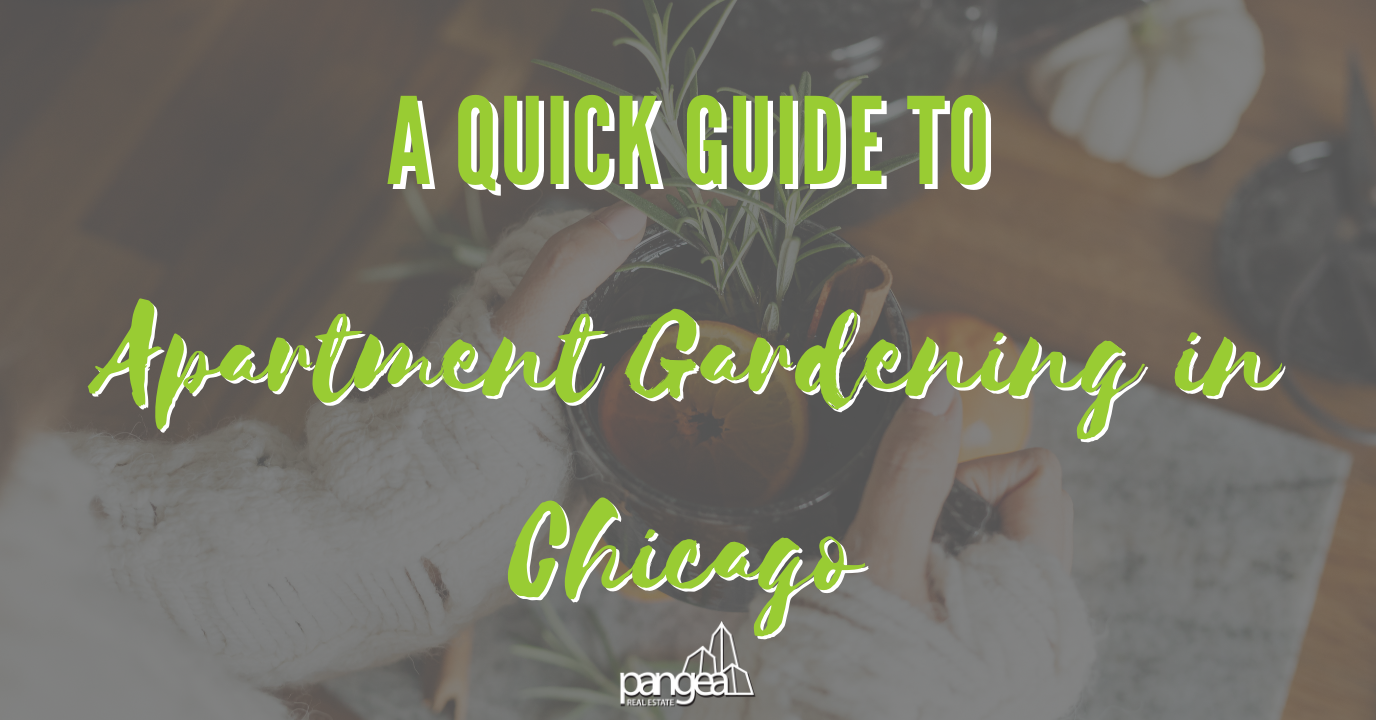 by Jackie Edwards
If you're living in Chicago and on a tight budget, it might surprise you to know that gardening is actually a viable option. With the right approach, you can grow fresh produce and add some greenery to your (small or big) apartment without breaking the bank. Needless to say, apartment gardening has numerous benefits – a few you've probably never thought of. It can help you save money on groceries, reduce stress, and even provide a fun hobby.
Chicago's Climate
As you may already know, Chicago's climate is unique with cold winters and hot summers. If you think about it, this makes it an interesting place to garden. But despite the cold weather, there are many plants that thrive in Chicago's climate. As you can imagine, this means that you can grow a wide range of plants in your apartment regardless of the season.
Affordable Apartment Gardening
Believe it or not, gardening and creating a small outdoor space on a tight budget is possible. You can start by using recycled materials such as plastic bottles, old containers, and wooden crates to make your own planters. These materials are often available for free and can be found around your apartment or neighborhood. Additionally, using seeds instead of mature plants can help you save money in the long run.
What You May Not Know
There are many unexpected plants that can be grown in Chicago's climate. For example, did you know that you could grow plump tomatoes and pumpkins, even in an apartment? Additionally, lemons and other citrus fruits are also an option, making for a pleasant surprise when they bloom and fruit.
Transitioning from Winter to Spring
As the weather transitions from winter to spring, you can start planning your garden. Interestingly, Chicago has a growing season of around 150 days, which gives you plenty of time to grow a variety of plants. You might wonder what to grow in your apartment during the spring. Some options include herbs such as basil, parsley, and thyme, which can be used in cooking. They add amazing flavors to any dish, not to mention they smell amazing.
Who Would Have Thought?
As you can see, apartment gardening is not only a possibility in Chicago, but also an affordable and enjoyable option. What's very often overlooked by many is that it can even improve your mental health and reduce your carbon footprint. Additionally, apartment gardening allows you to have fresh produce at your fingertips without having to make a trip to the grocery store (possibly multiple times a week). Can you imagine how much you would be saving on fruits and vegetables per month?
Apartment gardening on a tight budget in Chicago might make you wonder why you haven't started sooner. With some creativity and a little bit of effort, you can grow a variety of plants and fresh produce in your apartment. Who would have thought that gardening in an urban environment could be so rewarding?