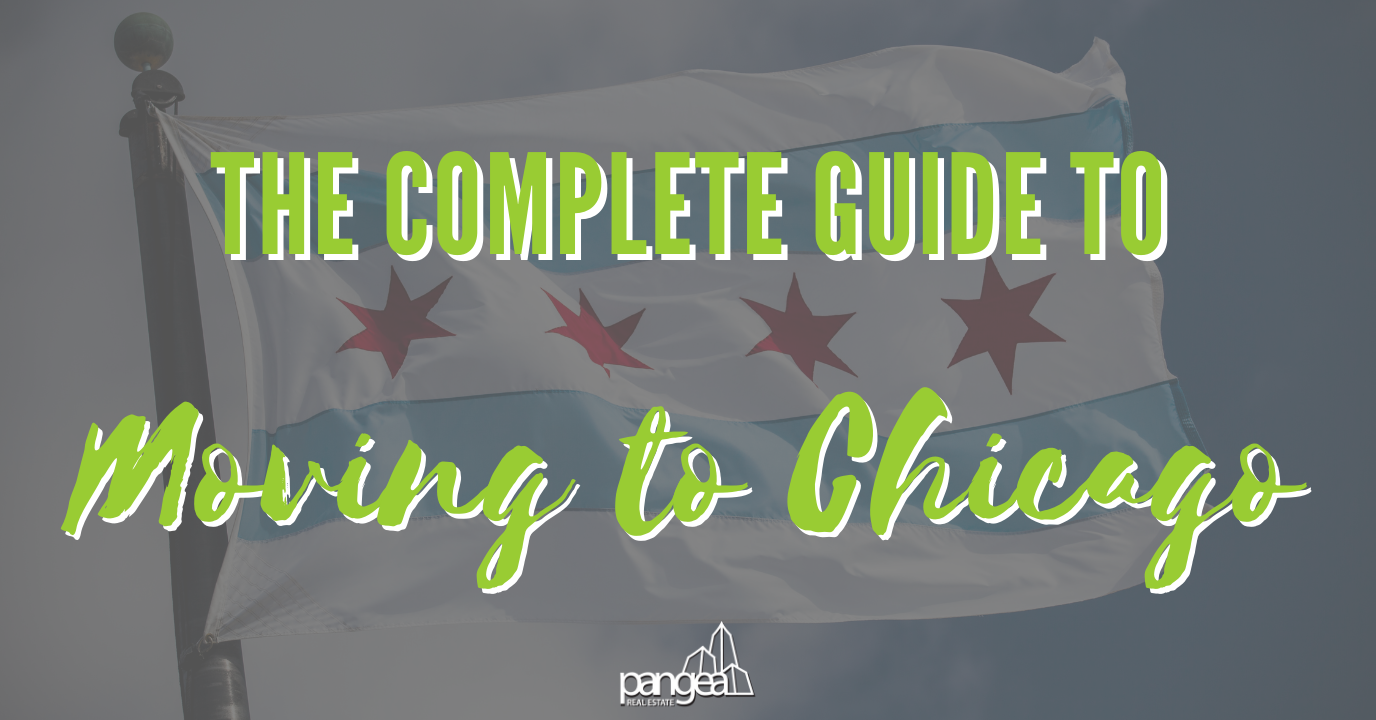 Chicago, The Windy City, known for its brutal winters, prominent sports culture, Lollapalooza, and the Navy Pier, as well as other attractions. But what's it like to live in Chicago? One thing we've learned at Pangea is that visiting a city for a short period only gives you a brief glimpse of how life operates there.
If you're considering moving to Chicago, you deserve a clearer picture of what it would be like to have permanent residence. That's why we created a complete guide for your questions. Whether you're wondering about the main neighborhoods of Chicago, the job market, or what culture actually looks like as a city resident, we've got the information you need.
At Pangea, we welcome new city residents with open arms. We understand how daunting it can be to move to a new city. We want to reward your bravery. Continue reading to learn more about what you should know before moving to Chicago.
What Are the Main Neighborhoods of Chicago?
Chicago has a plethora of neighborhoods to choose from no matter your tastes. With 77 different sections, the Windy City has culture, attractions, and history for everyone. No matter where you choose, the neighborhood will define your lifestyle. Here are some of the more well-known neighborhoods:
North Side: Chicago's North Side neighborhoods are comprised of primarily young professionals, college students, and young families. Wrigleyville and Lincoln Park are both happening areas with the Cubs baseball team and a bustling live music scene. You can also see Jazz in Uptown. There is always a concert, street fest, or sports game happening.

River North/The Loop: Chicago's Loop area is perhaps the most well-known area of Chicago and features the Millenium Park (home to the famous "Bean"), Chicago's Art Institute, the theater district, art galleries, cocktail lounges, and shopping on Michigan Avenue.

West Side: the West Side of Chicago features an eclectic assortment of attractions, such as Restaurant Row. The West Loop is also considered Chicago's culinary capital. At Wicker Park and Logan Square, you can enjoy the artistic side of Chicago with murals, monuments, and churches.

South Side: the southern neighborhoods, or the "South Side" of Chicago, are home to numerous cultural and social features. Hyde Park's University of Chicago and the White Sox Park in Bronxville are both cultural staples of Chicago and the whole area has a fascinating range of arts, education, and sports attractions.
What Is Chicago's Job Market Like?
Because Chicago has one of the largest economies in the US, it is an excellent place to search for work. Unlike other American cities, no one industry dominates Chicago's economy. In fact, not a single industry commands more than 14% of the population's careers.
Chicago also continually attracts more companies. Whether residents are looking for jobs in the tech industry, marketing, startups, or enterprise-level corporations, there is ample opportunity. The city also headquarters travel juggernauts United and Boeing. To secure these jobs, there are numerous networking opportunities as well as online directories that simplify the process.
What Are the Pros and Cons of Living In Chicago?
Pros
Transportation: one of the best asptects about Chicago is the mobility you have at your fingertips at all times. No matter where you are, you can most likely walk to your destination. There are a handful of neighborhoods that you need to be careful in, but for the most part, you can access the city without a problem.
Chicago is home to the second largest public transport system in the US and it offers numerous bus and rail options so you can avoid a costly car payment. It also has a bike share program you can utilize all over the city.
International Travel Hub: Chicago O'Hare is one of the largest airports in the world, which simplifies your next vacation. Simply point to a place on the map and you will have a bevy of options at your disposal. Whether you want to take a quick trip to a domestic destination or your plans are more grandiose, O'Hare can accomodate. The Amtrak regional hub also gives you the opportunity to travel by rail, a great way to travel the old-fashioned way.
Lake Michigan: while you won't have the ocean beach like Los Angeles or New York, Chicago is situated on one of the largest lakes in the world, Lake Michigan. During the summer, you can walk by the waterfront, rent a boat, or have a barbeque on the beach. There are over 30 miles of accessible beach from the city, and more if you rent or own a boat.
Midwestern Sports Culture: midwestern cities are known for their commitment to their sports teams. Chicago is the most populated of these cities and it is known for its two baseball teams (Cubs, White Sox), its basketball team (Bulls), football team (Bears), and hockey team (Blackhawks). It's hard to think of a city with more sports tradition when you throw names like Michael Jordan and Walter Payton into the mix.
History, Museums, and Culture: because Chicago is known for its bustling culture and museums, you could spend your entire time going to museums and never see the same exhibit twice. The Field Museum, Interactive Museum of Science, and the Art Institute of Chicago are just a few of the main spots for art.
If you're into history, check out the Chicago History Museum. If you're into star-gazing, go see the Adler Planetarium. A lover of the sea? Check out the Chicago Aquarium.
Food: Chicago is world-famous for its food culture. From the Chicago hot dogs to deep dish pizza, it has the simple options covered. With the West Loop, you can indulge in a Michelin Star restaurant. But that's not all. Part one of the reasons Chicago is known for its cuisine is because of its blend of international cuisines. Polish, Italian, Ethiopian, Indian, Thai, and Chinese are just a few of the types of food that will keep you coming back for more in Chicago.
Architecture: Chicago has one of the most impressive skylines in the US. It's also known as an experimental ground for architecture legends such as Frank Lloyd Wright. Aside from the famous buildings, Chicago's 77 neighborhoods are replete with different architectural styles. It features a combination of traditional, modern, and Graystones that fit together in harmony, unique to the midwest.
Sensical City Planning: unlike some other US cities, Chicago's city planning simplifies navigation. Most of its streets are numbered and you should be able to find your way to wherever you go with relative ease. It has eight square blocks per mile and 100 address numbers on each. This equates to 800 numbers per mile. At its center, lies Madison Street running north/south and State Street, which runs east/west.
Shopping: the wind blows in some trends to Chicago. And while most won't consider it America's shopping Mecca, there is something for everyone on Miracle Mile. Michigan Avenue also offers some high-end restaurants, high-rise malls, and numerous boutiques. Wrigleyville also offers an eclectic assortment of places to browse. From discount and vintage stores to name-brand luxury shops, Chicago can accommodate all your tastes.
Festivals: from St. Patrick's Day to Lollapalooza, Chicago hosts a wide range of festivals. Seeing the river turn green is almost a rite of passage in Chicago and Lollapalooza is a world-renowned music festival that attracts the biggest names in the music industry. But these two world-famous festivals aren't the only attractions in Chicago. There are numerous cultural festivals to choose from. If you're into grooving and dancing, Chicago has the most electronic dance music festivals in the United States and you can find the largest free outdoor festivals in the country.
Another city that never sleeps: yes, all the bars are open late. But even if you get hungry at 3:00 AM, there are grocery stores that can accommodate your needs. Chinese and Mexican restaurants are also late night options. Your late-night food and beverage options aren't the only late night activities you can complete. Go dancing. Attend an open mic that continues into the wee hours of the morning.
Cons
Big City Costs: Chicago is one of the only places in the US with a grocery sales tax. You also have to pay a restaurant tax. This means you face a 10.25% tax when you go to a restaurant because of the local and state collections. As of 2019, Chicago also has the 2nd highest property tax. Add these tax implications to the high demand of Chicago and you can consider it a somewhat costly proposition.
Traffic: because there are only seven mainline and auxiliary highways that run through the city, trafic can be an issue in Chicago. You will need to plan an extra hour if you plan to go anywhere in the city during rush hour. That's why using the public transport is critical. Commuters lose around $1622 in productivity every year.
Weather: there's a reason Chicago has the nickname, "The Windy City." The blustering winds can penetrate deep into your bones, especially in the winter. But you could just as easily call your time in Chicago "a tale of two cities" if you live there for a full year. Chicago summers are equally as beautiful as its winters are brutal. Chicago also has gorgeous autumns and even during the spring, when it can get frigid, it features some of the most spectacular thunderstorms. If there's one thing about Chicago weather, it's that you will never be bored.
Parking: while having a vehicle in Chicago improves your mobility, it also adds some stress because you have to find a place to park. At the very least, you will have to improve your parallel parking skills. Because of the congested nature of Chicago, many residents prefer public transport over their own method.
Neighborhood Loyalty: Chicago is teeming with tradition. The clearly separated neighborhoods add flavor to the city, each with its own heritage and culture. But Chicago also has a checkered past with its different cultures clashing. This history is still fresh, which can result in tension. People are also rightfully proud of their neighborhood's traditions, which can make one feel like an outsider if they're trying to integrate into a specific social circle.
Overall
Chicago's uniqueness comes from its ability to provide a small, midwestern feel while maintaining its status as a bustling metropolis. People are proud of their heritage and neighborhoods in Chicago, which continues to contribute to the richness of its culture. It is an oasis in the midwest and virtually the only city in the region that has an eclectic international influence that rivals cities such as New York.
However, its unique features and popularity create some issues with transportation and living costs you shold be aware of before choosing to move. Even though these challenges exist, there are plenty of affordable options out there to choose from.
General Tips For Living In Chicago
Be Wary of the Train System
Chicago is one of the best cities for public transport in the US but understand that every public transport system presents the opportunity to fail. Because you can't control your schedule, you leave yourself at the mercy of the CTA. It will take a while to familiarize yourself with the train system but you will catch on fast.
However, even when you do things right, you might face challenges. Chicago is a massive city, so you should give yourself ample time, especially while figuring the system out.
Summer Are Game Changers
Warm weather changes Chicago completely. When it's cold, it can feel like misery and there's not much to do besides eat and drink until you fall asleep. But during the thaw, an entirely new city appears. With rooftop bars, music shows, block parties, and of course, the lake living, you will be shocked by the stark differences.
Chicago Is Surprisingly Bike-Friendly
People don't typically associate Chicago as a bike city. However, the flat layout, numerous bike lanes, and beautiful parks make pedaling on a bicycle a joy. With the unnerving traffic, biking is often faster than taking a car.
Breweries
Chicago is one of the most popular cities in the US for beer and it houses the third most breweries in the country. It features an eclectic selection. If you're into European beers, check out the Dovetail Brewery. You can experience botanical brews with floral notes at the Forbidden Root Restaurant and Brewery.
Night Life
Chicago is one of the most vibrant cities in the country for nightlife. Venture into one of its speakeasies, such as the Drifter, Green Door Tavern, and Violet Hour. Drink an Old-Fashioned at Capone's watering hole, Green Mill. Regardless of where you choose, Chicago will make you feel like you're part of the in-crowd while immersing yourself in one of the richest drinking histories in America.
Outside of the speakeasy culture, you can party your face off. Spybar Chicago is a River North bar endorsed by Rolling Stone and DISCO features a wall-to-wall LED dance floor. If you're into more a of a lively, Latin jazz, visit the Tack Room. You can move from the Tack Room to Punch House for some late-night cocktails. If you're looking for some laughs, check out Second City and The Comedy Bar.
Authentic Deep Dish Is More Difficult to Find Than You Think
Getting authentic deep-dish pizza in Chicago requires research. You shouldn't stop at random places and take slices on a whim. Deep-dish pizza is a sacred thing in Chicago and you shouldn't be misled by imposters. Inauthentic deep-dish pizza will lead you down the wrong path and you might even be turned off from trying it later. It's easy enough to locate real deep-dish pizza if you look around a little. It's worth it.
Networking and Connections Are Important for Job Searching
Holding a job in a metropolis is challenging. For new transplants, the best resources are networking and reaching out to recruiting agencies. Businesses receive hundreds of responses to postings and it's difficult to stand out in the crowd. Many hiring managers are looking for character references and they would prefer working with someone who they know.
The Street-Food Is Excellent
Even with the frigid temperatures keeping people inside during the winter, Chicago has an excellent street food scene. From the most authentic Chicago dog, to polish sausage carts, Italian beef, and jibaritos (steak, chicken, lettuce, cheese, onions, and tomatoes sandwiched between fried plantains), you can find everything you need for cheap. You don't need to spend your time in the West Loop to eat like royalty.
Endless Exploration
If there is one thing you must do in Chicago it's exploring the city. Yes, you must see Hyde Park, take a day trip to Promontory Point, and venture onto the Nacy Pier. Go see the Acquarium. Go do all the things associated with Chicago. But more than that, wander the various neighborhoods.
Be aware of your surroundings and the neighborhoods you find yourself in. Chicago can be dangerous as far as crime goes. By all means, research, but get lost – you'll likely find something uniquely Chicagoan and you'll cherish it. Eat in Little Vietnam. Spend some time in Chinatown. Go places and don't confine yourself to one part of Chicago. It's too big to stay put.
Bottom Line
Chicago is one of the best cities to live in America and because people know this to be true, there is job and housing competition. From its bustling nightlife, beautiful beaches, and numerous neighborhoods teeming with culture, to its festival, live music, and comedy scenes, Chicago is a joy.
Before moving to Chicago, you should be aware of the potential challenges it poses. You should consider abandoning your car and looking into the public transportation passes. Doing so will help you avoid the anxiety, stress, and frustration that come from sitting in traffic. You should also try to network and secure a job before moving. Chicago is a highly competitive city and companies give preference to candidates who have some sort of tie to their team.
The good news is, Chicago is home to numerous industries and you won't feel compelled to switch professions because its economy is extremely diverse. When it comes to housing, there are plenty of neighborhoods available. There are also property management companies, such as Pangea, who can help you find a suitable apartment for your situation. We believe our residents should have access to numerous resources that simplify their stay in Chicago.
Contact us today if you're considering moving to Chicago.